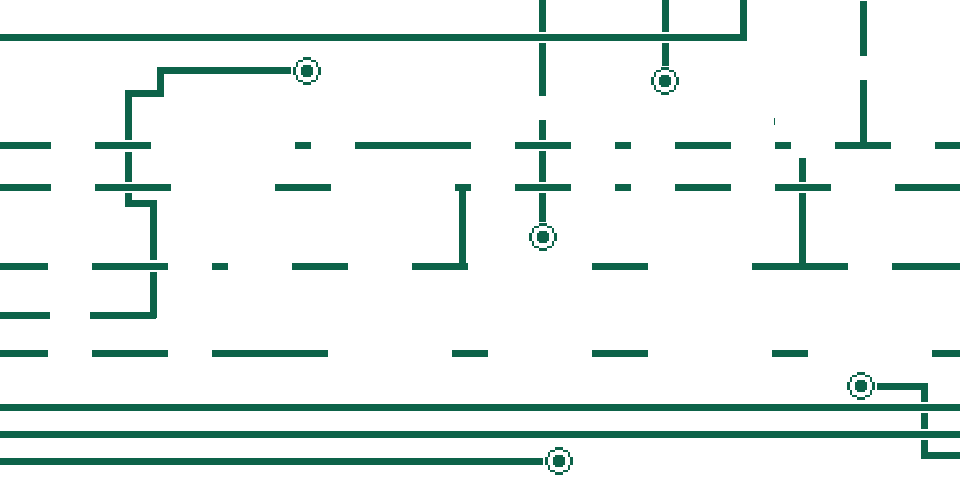 Technotribal
Techno Tribal is a game inspired by the main theme of Athens Digital Arts Festival (ADAF). It is a 2D retro looking puzzle-quiz game. Set on a parallel universe, a scientist is trying to find a way to train an Artificial Intelligence. He achieves that by linking the AI with beings from other universes-the players- and giving them the task to train it. Follow the AI's path to knowledge, guide it using the correct pieces of information through puzzle based levels and according to how many questions you answer correctly, you will unlock one of the two endings, while exploring the story of the scientist who built it. Will you be able to get through all 12 levels?

Use WASD to move the selected player, and the up and down arrow keys to switch through answers. You can also use the mouse or touch controls to select answers, and move by clicking/touching on the area of the screen you want to move to. For example, if you click/touch on the top of the screen, the player will move up.

Made using the Godot Engine, Pixelorama and GIMP.

Thanks to Chris Douris for the music and sounds!

Comments
Log in with itch.io to leave a comment.
Very good game! That last puzzle was very challenging. Congrats!
horray! i got the bad ending.The game was awesome.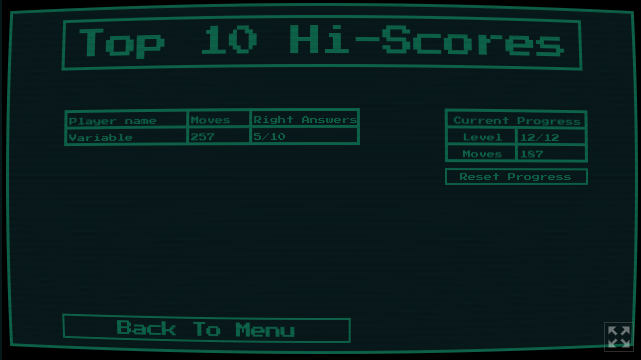 By the way i could not resist asking is "The End?" instead of "The End" inspired from Sherlock Holmes?
Thank you! And no, "The End?" is because there is also another end, which is the good end. :)
Completed both endings. Nice story, simple but good game experience, and made with Godot Engine. :D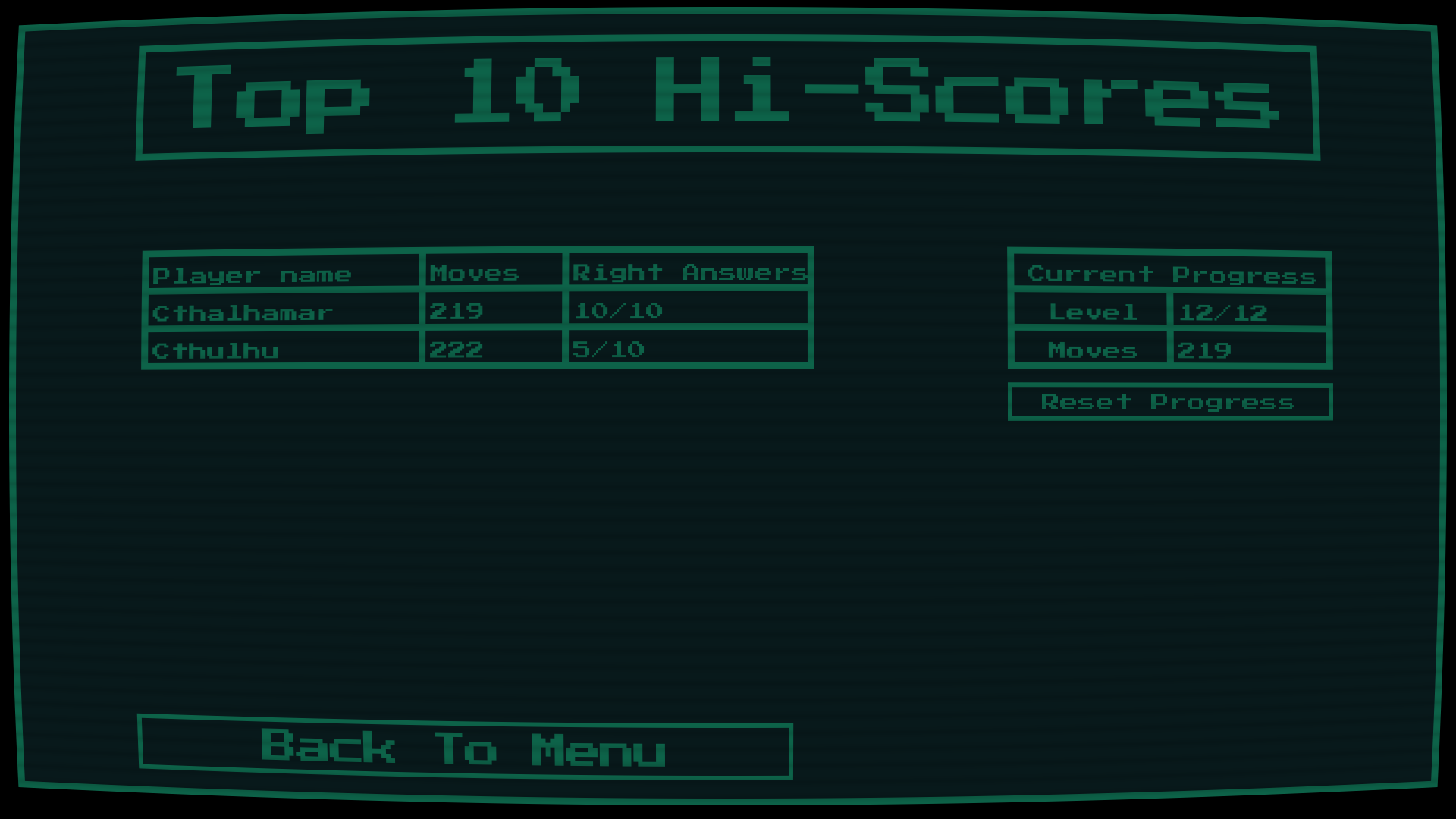 Thank you for trying out both endings for the complete experience! We are very happy you liked it!
I just finished it! And oh my god, amazing! It was easy and quick but it has had such an interesting story to it. Love it xo
Thank you very much! Yes, we aimed for something simple that would take 1 month max to make, yet meaningful that would convey a nice message. We are really glad you liked it!
I still didn't play it but I will now. It looks really cool xd